Mar 25 2019 37713 1
Media Rooms: Home Theaters With A New Look
The home theater is moving out of the basement and into the main living area. Home theaters are being replaced by multifunctional media rooms that feature lounge-style spaces—cozy couches, tables, and chairs around a TV, as well as a place to entertain guests or for the kids to do their homework, The Wall Street Journal reports.
Homeowners Mark and Kathy Harrison in Indianapolis told WSJ they chose to have their home theater in their main living space instead of the traditional spot in a dark basement. By being on the main floor, the room has high ceilings, a fireplace, outdoor views of a lake, and an 85-inch anti-glare TV.
"With the old home theater setup, you're in a dark room, on a lower level away from everything," Mark Harrison told WSJ. "This is more convenient. We both have our computers here, so we can do work while watching TV. And the kitchen refrigerator is here, so we can get a drink or adult beverage."
Part of the shift out of the basement comes from the fact that a home theater no longer requires a big screen and projector. Automated, light-blocking window shades and anti-glare, flat-screen TVs are allowing media rooms to take prime spots in the house. Televisions have gotten thinner, too, and look more like a painting hanging on the wall.
"We're seeing a huge growth in multiuse spaces," Giles Sutton, senior vice president of industry engagement at CEDIA, told WSJ. "People prefer a more informal setting and not having to change the aesthetics of a space to accommodate the technology."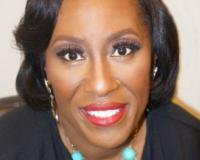 Author:
Priscilla Dickerson
Phone:
615-358-8854
Dated:
March 25th 2019
Views:
238
About Priscilla: Priscilla "Cill the Deal" was educated in Ohio with three degrees from Cuyohoga Community College, K...